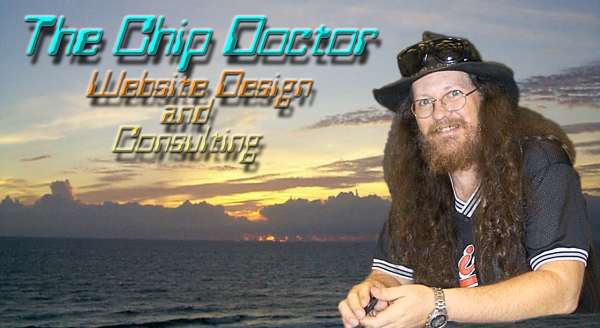 Your website is an extension of your business and as such you want it taken care of in a professional manner. But most of all you want it taken care of NOW! Have you had experience with folks saying they'll "get to it right away" but it never seems to happen? So have I and I hate it. That's why I have a lot of ways for you to contact me and I encourage you to do it often. I've listed these in order of immediacy:

ICQ - #5530923
If I'm on line, ICQ is running. If you want a quick change made, this is definately the best option because your change can be made while you watch.

eMail - kc4vbt@cftnet.com
If I'm on line, the machine checks for messages once a minute. You can send me any kind of text or image for immediate inclusion in your site. Any time your information changes, let me know and it'll be reflected in your website right away. You can just click on that link above if your browser and mail client are linked.

Telephone - 1-813-986-1826
Although I keep odd hours, the machine on the line works 24 hours a day. This is admittedly not the best way of getting hold of me because I share my home with both teenagers and modems (and teenagers WITH modems, which is twice as bad...). Because of this I'm warning you right up front that, although I will chat over the phone, there might be a considerable delay.

AOL Instant Messenger - ChipDocFL
I have this set up, but it's not usually running. If you prefer this method let me know and I'll turn it on for you.

Snail Mail - 10702 Branchton Church Road
Thonotosassa, FL 33592-2212
Neither fog nor rain nor chill of night... It's not fast, but it sure is reliable.